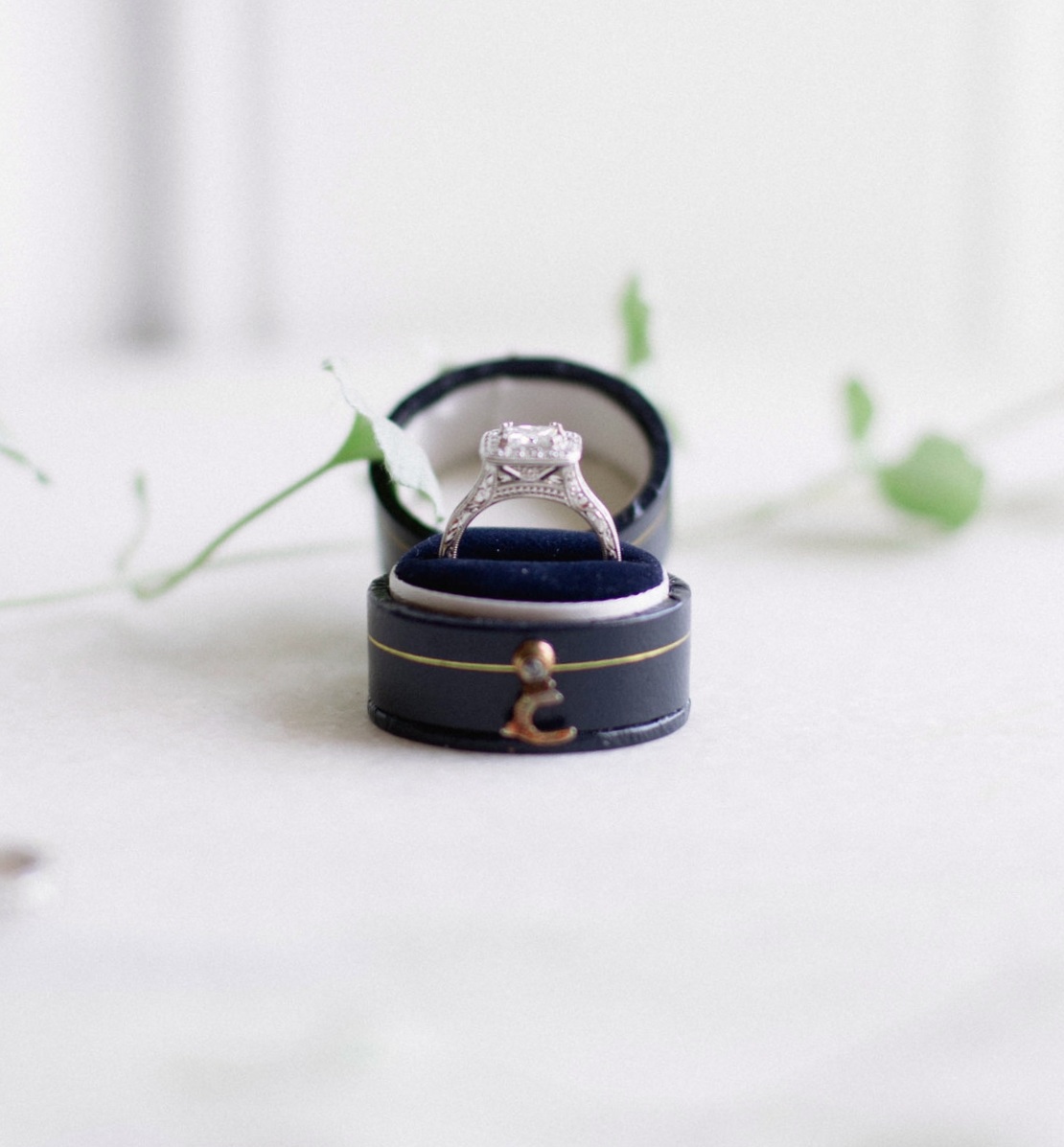 Thank you so much for your patience and kindness in helping design my engagement ring. We are both so ecstatic with how it turned out and absolutely love it! We are so grateful for your help and appreciate your time.
-Ashley
It begins with a personal consultation.
Buying a diamond can be an overwhelming task! After our initial meeting, I begin the search for the perfect diamond for you. I have long-lasting relationships with suppliers all over the world. I will search high and low for the stone that fits best within your budget and requirements. I am a Graduate Gemologist (GIA) and strive to provide you with a fun and memorable jewelry buying experience! I enjoy guiding and educating you through all phases of the process, from stone selection to putting your personal touch on your new one-of-a-kind engagement ring.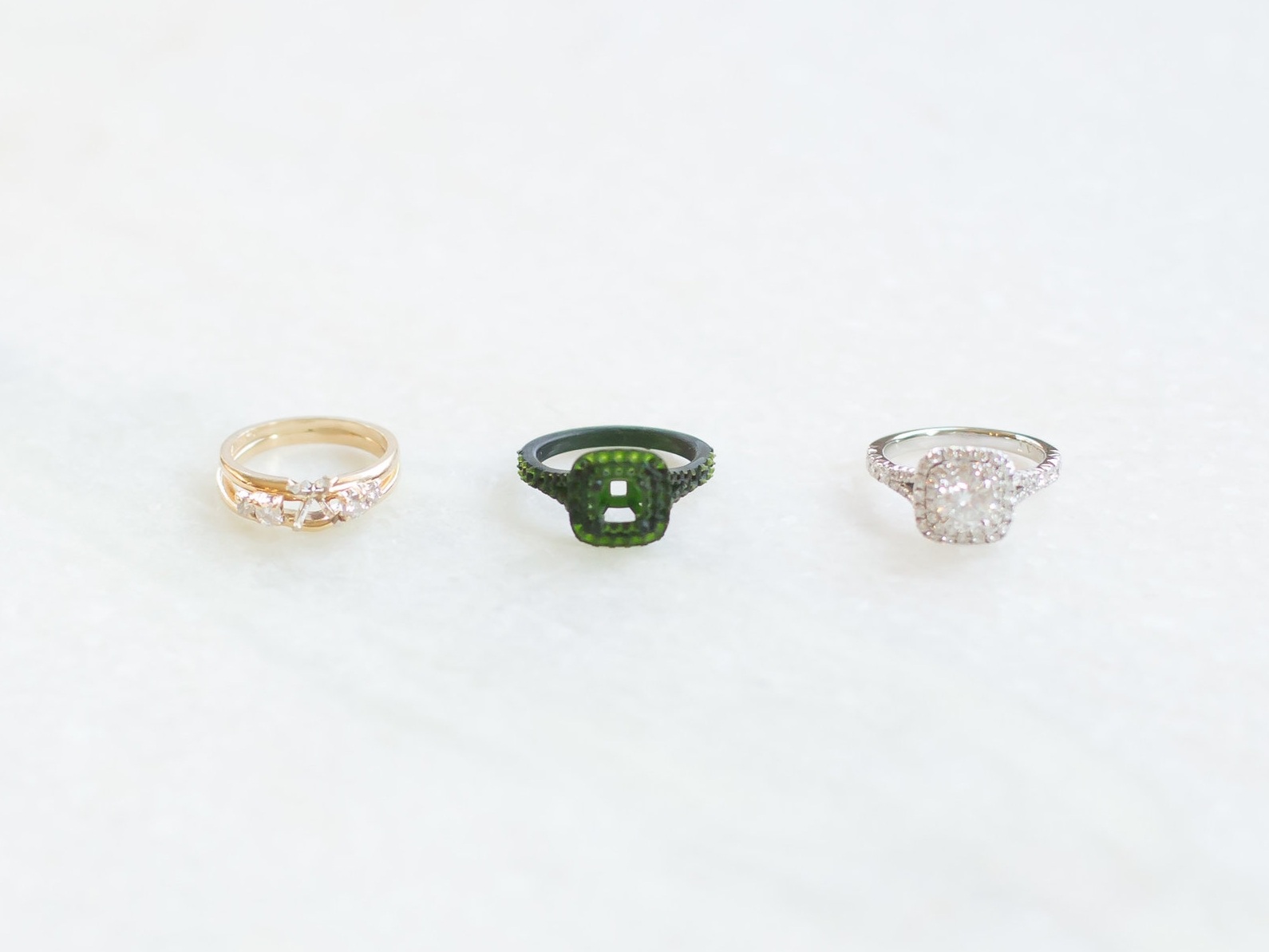 Once we've gotten to know each other,
it is time to talk about the technical and practical details, which can have a big impact on the design. They include such things as how active you are, how much time you spend time outside, and whether you will want to stack wedding bands. Finally, I'll create a beautiful CAD design for you, followed by a wax model of the ring so you can see how it looks and feels when you touch and wear it. Accompanying photo: the existing family ring, the wax model of the new ring, and the final outcome utilizing the existing family diamond in the center.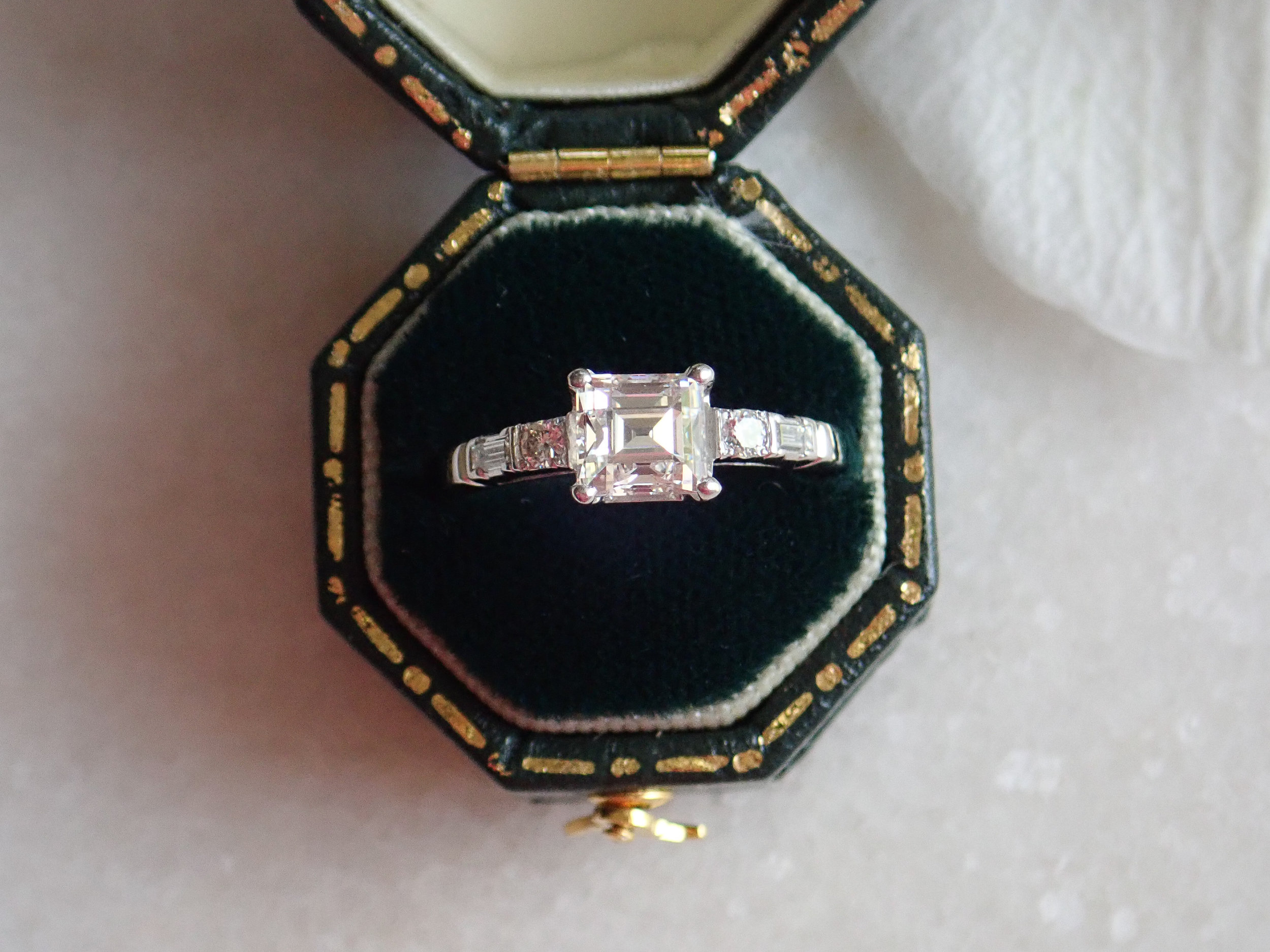 Once you've approved the design and wax model,

I work with my talented master craftsmen to create your new one-of-a-kind engagement ring. Every intricate detail is meticulously crafted for quality that will last generations. Then comes my favorite part — presenting you with your new jewelry! I absolutely love bringing your vision to life.
Unlike chain jewelry stores, when you work with me, you're truly getting a personal handcrafted piece of art. From your budget, lifestyle, and personal preference — every element is considered to make sure your piece of jewelry is perfect for you!